How to use Hightail Uplink?
What is Hightail Uplink?
Think of Uplink as your own personal mailbox. With a mailbox, anyone who has your address can send you a letter. Similarly, with your Hightail Uplink page, your clients can send you files by visiting a unique web link.
How do I know if I have an Uplink page?
If you have a Hightail Teams or Business account, you already have Uplink.
If you have a Pro account and you want Uplink, you can add the feature for $4/month or $36/year.
If you have a Free Lite account and want Uplink, you need to upgrade to an account type that offers this feature.
How do I set up my Uplink page?
Click on your Avatar icon which is located on the right-hand side of the page

Click 'Edit' next to Uplink to make changes.

Enter the Uplink name you wish to use and click Create Uplink

Note: Uplink names cannot contain spaces or underscores in the name.
You can also set the expiration date of all the files that are sent through your Hightail Uplink page: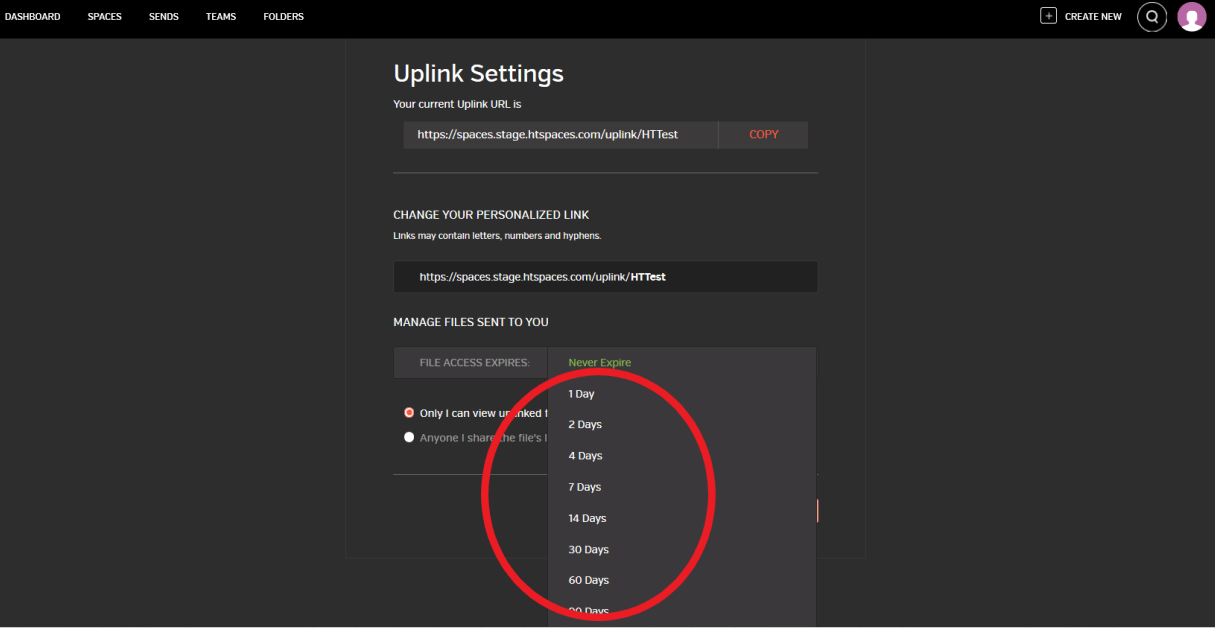 How does someone send a file through Uplink?
Once you send your clients the link, they simply click on the URL or enter it into their web browser, and they will be redirected to the Uplink page.
How will I know I received a file through my Uplink page?
When someone sends you a file through your Hightail Uplink page, you will receive an email notification. The file will also be available on your Received folder along with the rest of the files you've received.