How to track sent files
With all the email activity we send and receive on a daily basis, do you ever wonder if your recipients are even opening the messages you've sent?  If you're a manager passing important information along to your team, wouldn't it be nice to track who has or hasn't opened your files?   
With the Hightail tracking feature available to our Lite and Pro members, you can track the status of your files: who has download it, how many times the file has been downloaded, and when it was downloaded.
Tracking Files
To track how many times a file you've sent has been downloaded, log into your free LITE or Pro Hightail account online, and on the left hand side of the page you'll see all Files Sent and Received: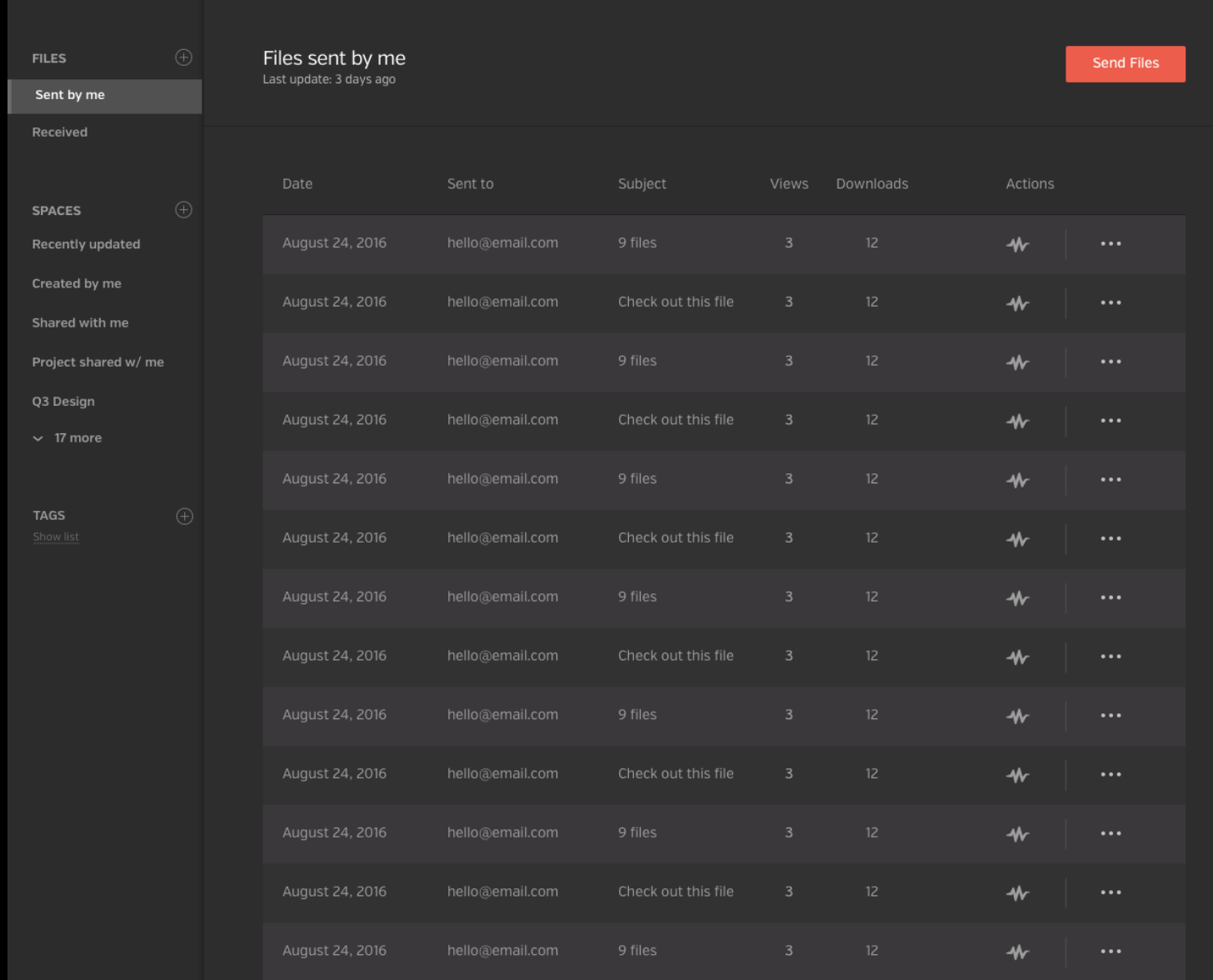 Under your Delivered files you will see:

Date sent
Recipients
Content (files sent)
Views
Downloads
Clicking on the "View Activity" button under "Actions" will allow you do the following:

Forward your files
Delete to disable the download link
View Activity
From the View Activity window, you will see all tracking details on the file. You will also be able to view and copy the download link.

Under Tracking Information:
If you see anonymous or guest user has downloaded the file(s) that indicates the user did not log into a Hightail account to download the file. To avoid this we recommend using the verify recipient identity security option when sending out your next file; therefore, only the intended recipient can download the file.