How to reset my password
If you forgot your password and can not login please follow any of these steps: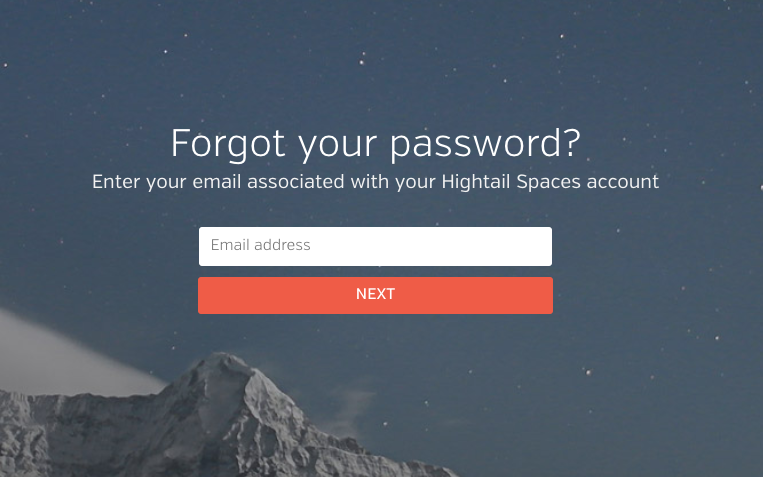 Please go to https://spaces.hightail.com/login
Click the ? icon in the password box and you will be taken to a new screen where you can request a new password reset link.
If you are logged in and would like to update your password you will select your avatar in the top right and expand the side tray. You will then see an option to reset the password.
If you already attempted to send yourself a reset password and have not received an email notification to reset your password; please check your spam/junk mail. However, after 30 minutes and you still have not received a reset password email from us, please email support@hightail.com with the email address in question. 
For security reasons, Hightail will only send reset passwords directly to the primary email address on file