How To Send a File
To send files click create new on the top tool bar and then select the send option.
Start by entering the email address of the person you'd like to send files to, and then add an optional subject and message, which will be included in the email notification to your recipient.
Now you can upload the files from various places like your desktop of third party services like dropbox or google drive.
Once you've chosen your files, click the next button at the bottom of the screen.
You can now choose from various security settings like creating an access code, automatic file expiration, verify recipient identity, and a download receipt. The settings available to you depend on your subscription type.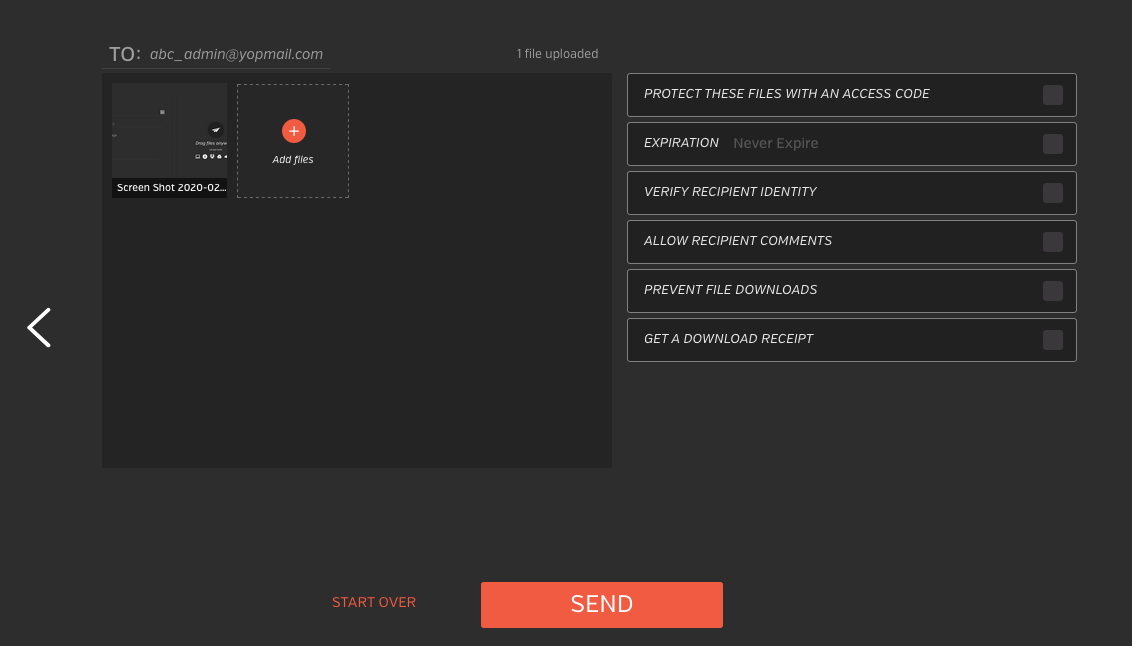 Please view this article for more on Access Codes:
https://hightail.zendesk.com/hc/en-us/articles/220251787-What-is-an-access-code-
The Verify Recipient feature requires the recipients you are sending the file to open the file from within their Hightail account as that is how we verify their identity.
After clicking send your recipient will receive an email notification to access the files. You will also receive a confirmation email that your files have been successfully sent.
Note* File size limit for Pro accounts is 25GB's. File size limits for Lite accounts is 100MB. File size limit for Teams account is 50GB's. File size limits for Business accounts is 100GB's.