How to send a file?
You can send a file or multiple files directly from your Hightail account.
Please sign into your account and click on 'Create New' , then 'Send' on the top left of the screen.  
Note*  For Pro accounts the file size limit is 25GB and for LITE the file size limit is 250MB per file. 
Add your recipients email addresses and hit the Enter key to add multiple email addresses.  Please enter a Subject and you can include a message if you like.  Simply drag your files under Drag Files Anywhere or click on the icons to add files from your Computer, Hightail Folder, Dropbox, Google Drive, One Drive. 
Once all files are added click the Next button. 
We have different security options you can choose from as well.   You can protect your files with an access code so the recipient will have to enter the access code to be able to view the files you shared.
Please view this article for more on Access Codes: 
https://hightail.zendesk.com/hc/en-us/articles/220251787-What-is-an-access-code-
We have a verify recipient feature that if you check mark that box the person you are sending the file to must open the file from within their Hightail account as that is how we verify their identity.  
You can also choose the expiration date for sending the file with our Pro and Business plans so it can expire in 2 weeks or you can choose to have the file 'never expire.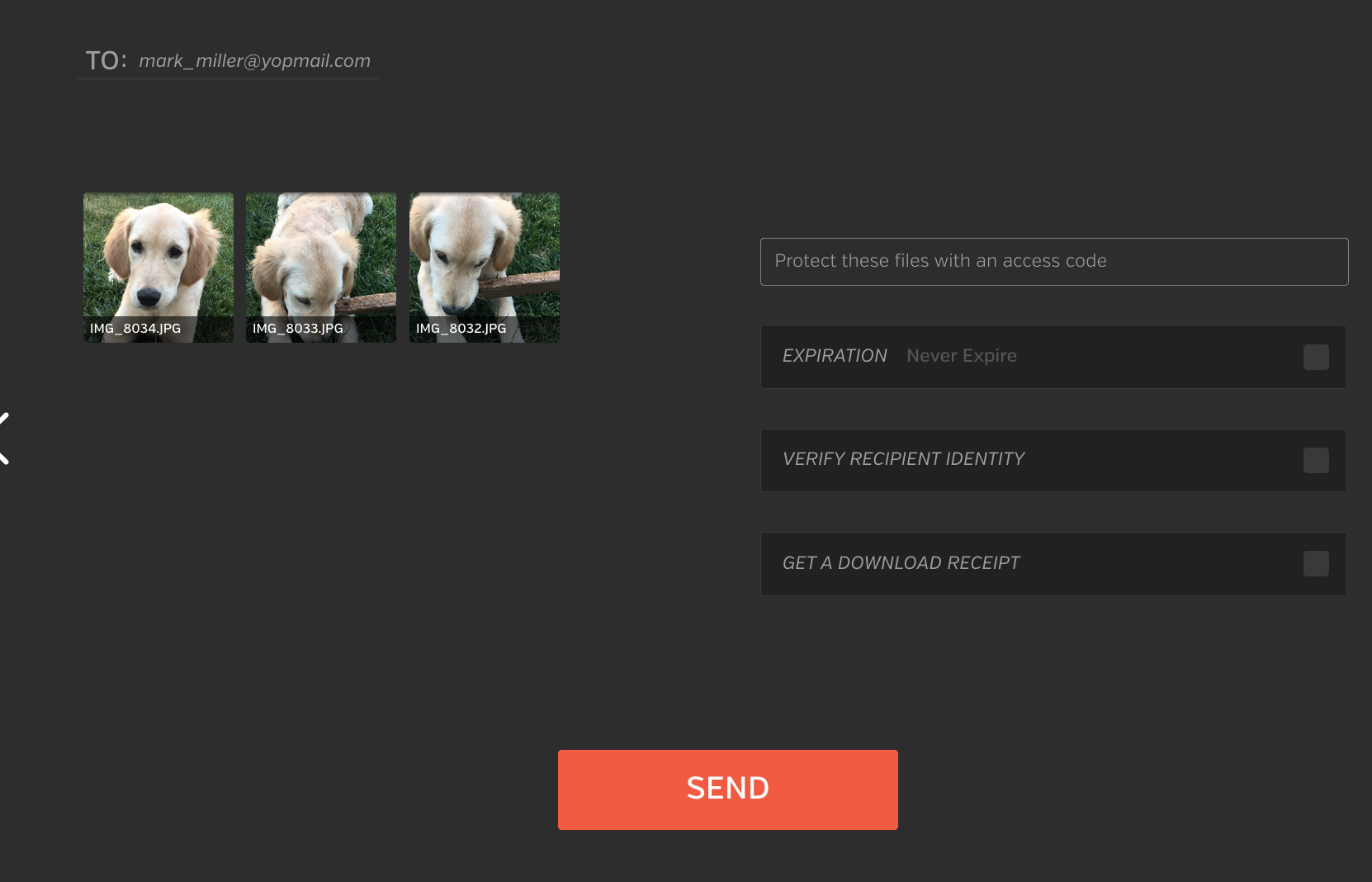 Once you have your send options set, click "Send" and the upload will begin. You will receive an email notification once the upload is complete.