How to sign up for a free Hightail account?
1. Go to www.hightail.com and click on the "Sign up" or "Pricing" button

2. Click on "Sign up for Lite" under the Lite (Free) plan.
3. Fill in the required items and follow the guidelines when it comes to creating a password and click "Sign up with email".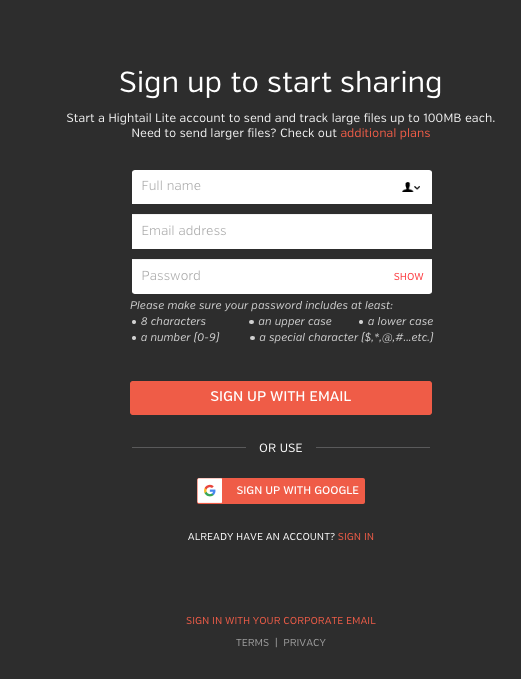 You will have successfully created a free Hightail account.