Starting a new Space on my iOS device
It is easy to start a new Space from your Spaces iOS application.
Once you are viewing a list of Spaces you will see  a plus sign on the top right of your phone.
Simply press on the plus sign and the app will direct you to your photos to choose from and you can create a new Space.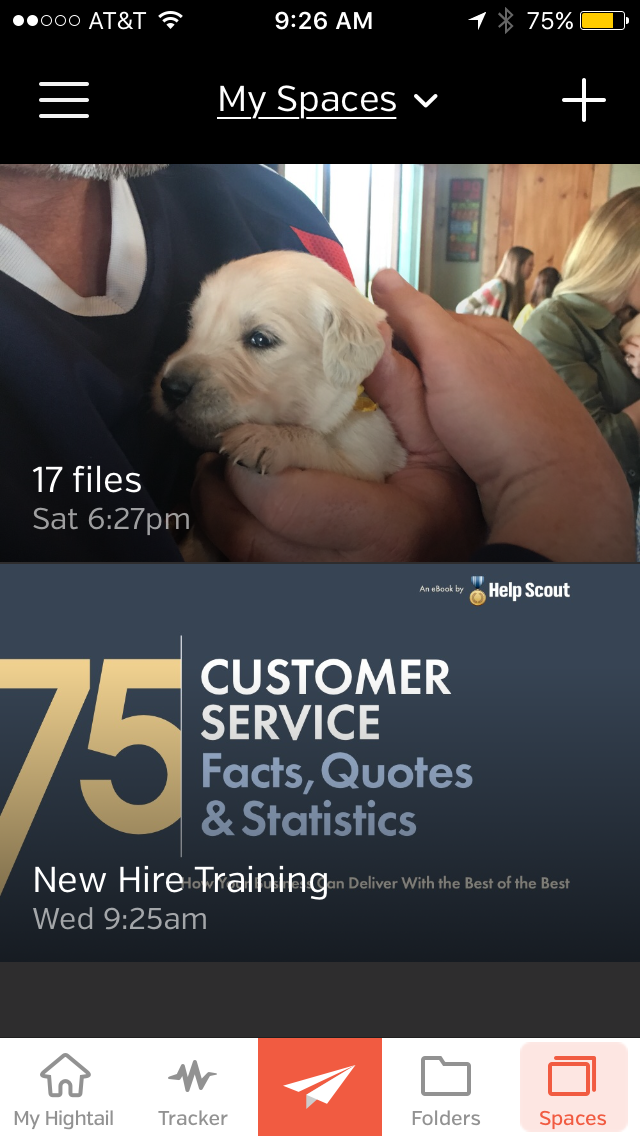 I