Hightail stores Contacts so you don't always have to type email addresses
Hightail stores contacts and with a manageable contact list.
When you send a file to any email address it is stored within the account contact list which means when you type the first 3 letters to send to this email again it will auto-populate in a list as you see below.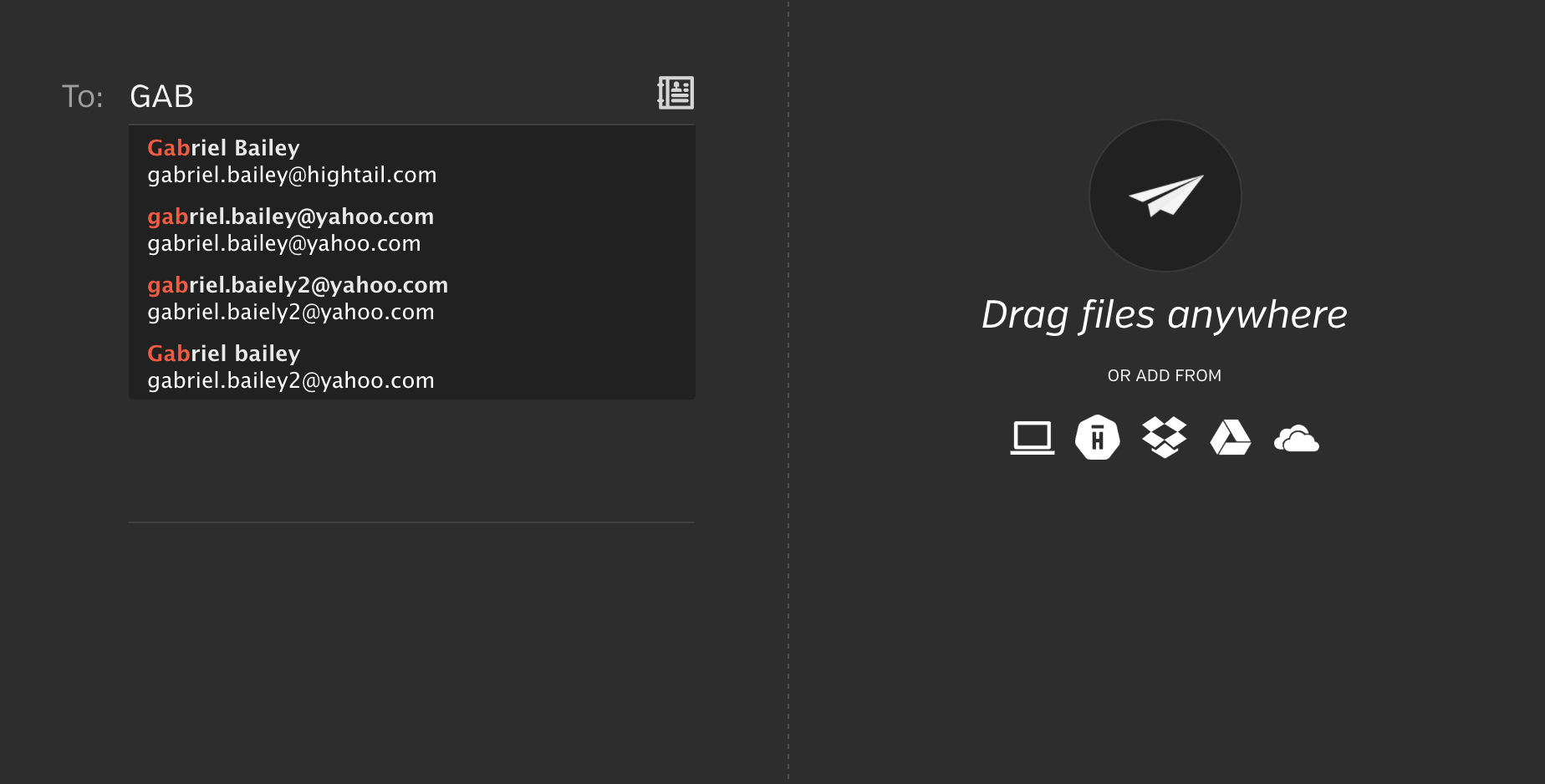 You can get to your manageable contact list by following the following steps.
You will first want to start on the send page. You then want to click on the small box in the "To" field.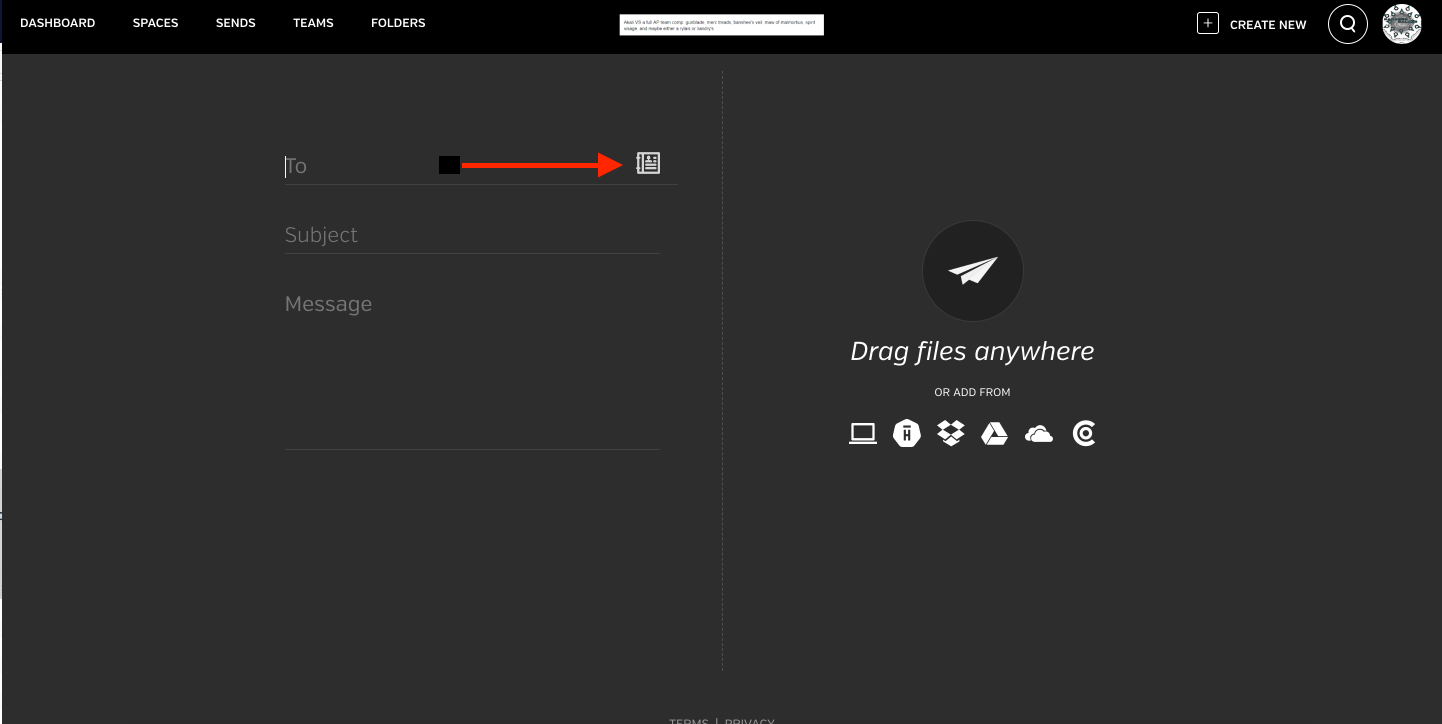 You will then get to the following page where you have the option to add or delete emails saved in your contacts. You add a contact by clicking on the +Add button and you can delete contacts by clicking on the X next to an email to delete it.