How can I give you feedback?
Here at Hightail, we gladly welcome your feedback! We turn your valuable feedback into product enhancements and improved services.
We'd love to hear from you about your use of the product, enhancements that you'd like incorporated into the product, your experience with our service teams, or anything else you'd like to share with us.
Easily submit feedback via our online feedback form. You can submit your feedback anonymously or you can include your email address to keep the conversation going.
1. When logged into your Hightail account, click on your avatar at the top right of your screen.
2. Click the Leave feedback button at the bottom of the sidebar menu.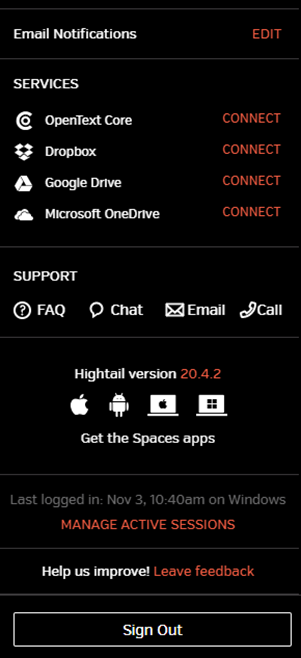 3. This will launch a Feedback Form.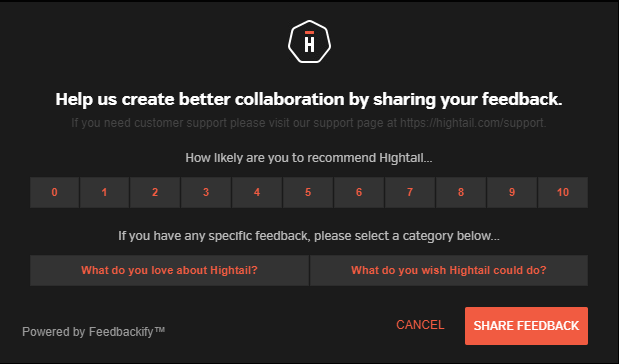 4. Submit your feedback. Thanks for sharing!