What is Spaces?
Spaces allows you to take your ideas from concept to completion.
In order to stay organized you can name your Spaces and add context with a project goal and direct the type of feedback you need.
You can also upload all the files related to a single project––or just the ones you'd like to share or need feedback on.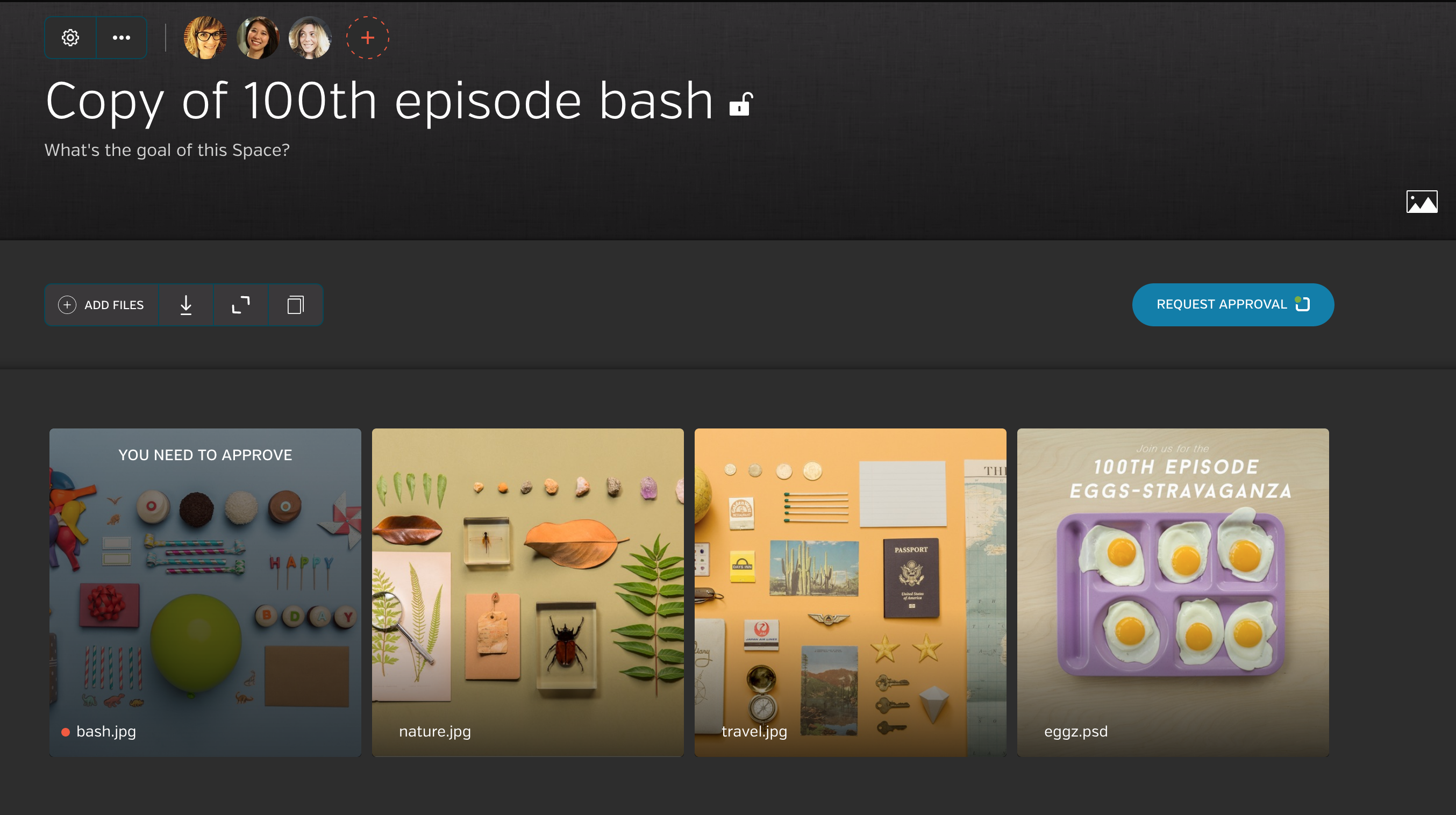 For top secret projects, protect the Space with an access code––a password a user must enter before accessing the Space.
You will be able to download files in your Space.
Users have the ability to click and drag to annotate a certain section and make a contextual comment on an image, video, or audio file.
If you need to request something specific from someone, use an @mention to get their attention. That person will, in turn, get an email with the notification message.
When making a comment, you can request "follow up" to make your comments actionable.
Add a new version when you've addressed all the comments to capture the iterations of your project.
As the owner of the Space, you have control to delete or copy your Space.
You also have the ability to batch download and/or batch delete all files in a Space.
Spaces keeps all project files and feedback in one easy-to-access place!