How do I download a file?
Downloading Files is just one of the many things you can do with Hightail but it is very important that understand how to do this for many reasons.
To Download your files you have two options. You can either download 1 file at a time in case you only one file out of many files that were sent or you have the option to download all the files inside of a Space. 
DOWNLOADING ONE PARTICULAR FILE
When downloading files you want to first locate the files. Once inside of the area you should see a structure shown in the picture below.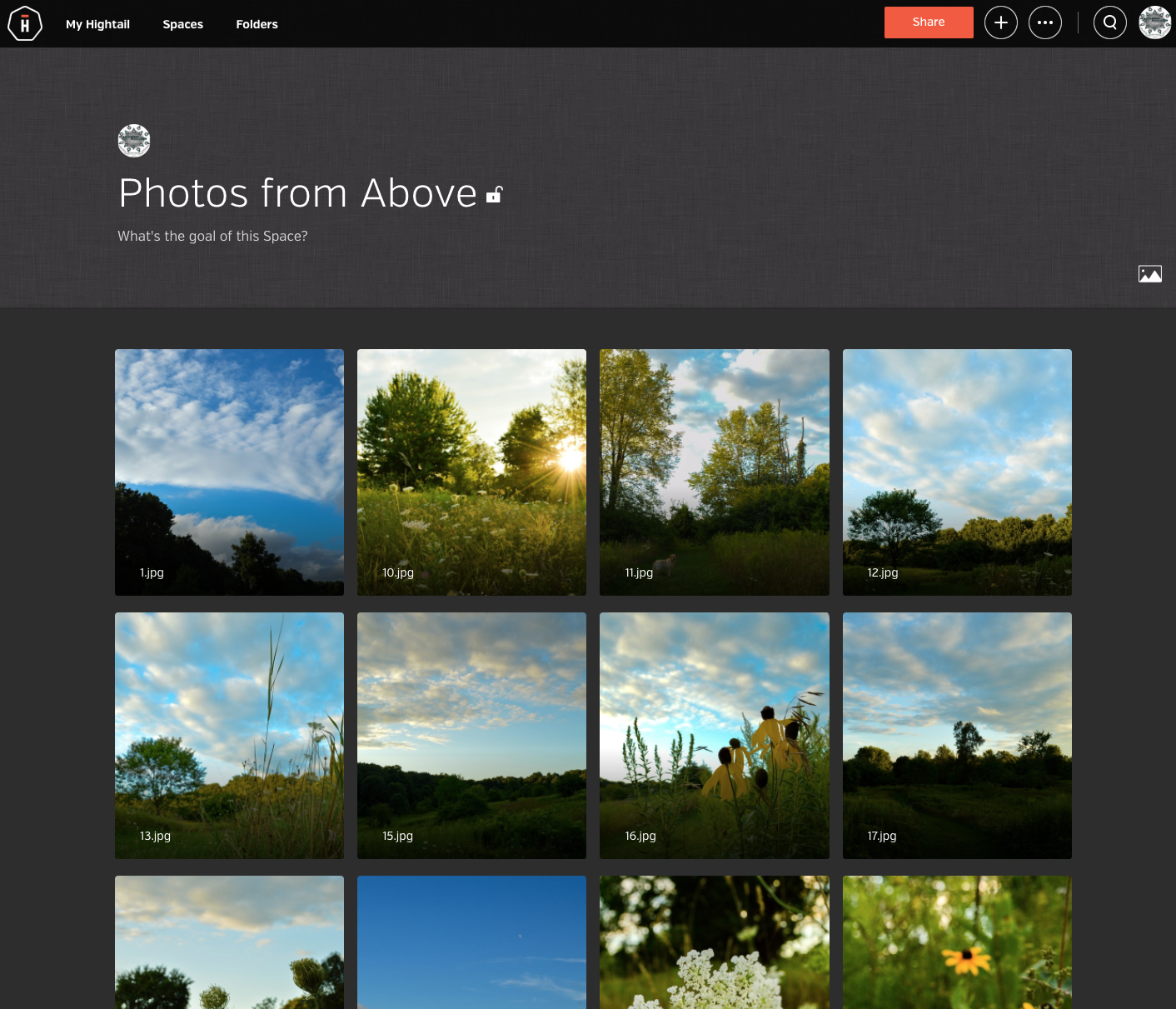 Once being able to view this page you have the decision to click on any of the files here. When you hover over one of the files with your mouse you will see the files turn gray with 4 icons that represents certain functions. One of the functions will look like a downwards arrows pointing at a line.  
If you click on the downwards arrow it will automatically download that file to your computer. 
DOWNLOADING ALLL THE FILES 
Now lets say you wish to download all the files at one time.If you are looking at all the files in the given area up at the top you will see an orange button that says share. Right beside that to the right you want to locate the icon that has 3 dots. It should look like this. "...". 

After clicking on the three dots you will see a list of many functions. The one you wish to select is
"Download Files"
By selecting that option you now begin the download process of all the files. When they download they will appear within the downloads section within your computer as a zipped document. To open this document you should be able to just click and open it to reveal all the files you wished to download.