What are the benefits of Hightail for Business?
Hightail for Business allows you the ability to keep track of everything. You can monitor all recent activity on your projects and see outstanding To-Dos for you and your team at a glance in your My Hightail dashboard.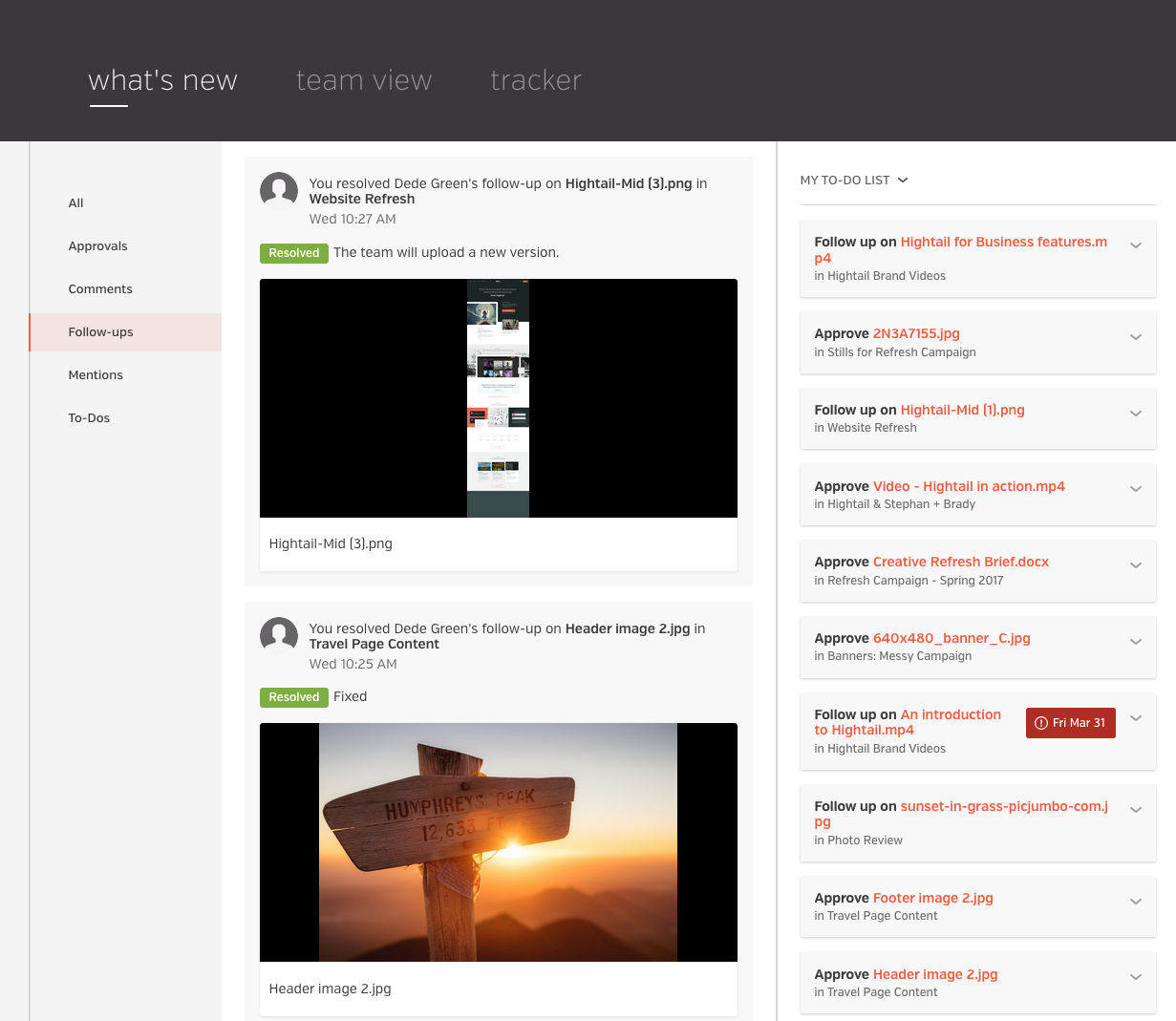 Our Business clients can collaborate and share with everyone - Clients and external partners can collaborate without having to create an account using our Guest Comment feature. They can also use Uplink to easily share files without an account.  
Business accounts come with additional Admin controls that let you provision accounts and decide who has permission to edit, approve and download files.  It allows you to improve how feedback is shared and spend more time on creative, less on process. 
Another great feature is this plan will help remove barriers in your creative process with detailed analytics of your team's activity.  See below where you can manage your team and see all of their to-Dos, Follow-Ups, and Approval analytics.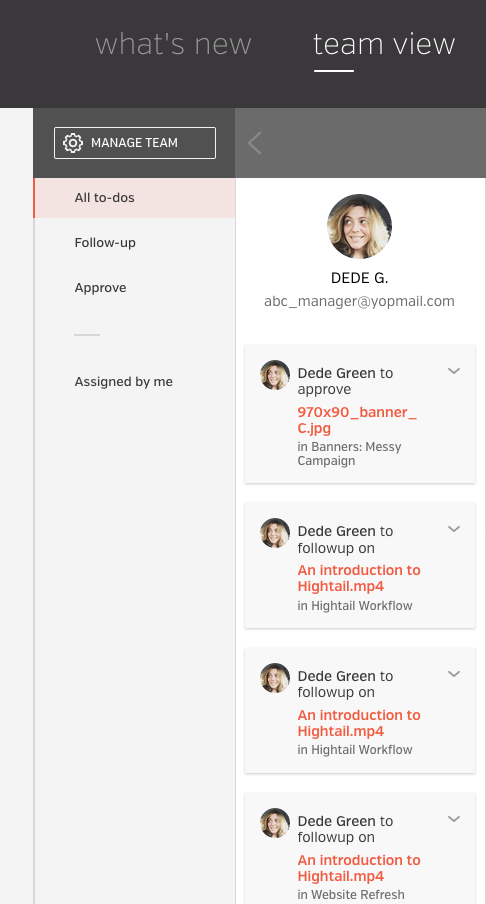 For more information about our Business plans contact our Sales team @ 866-558-7363.