As an Admin, can I mandate how Spaces are shared?
As an Admin of your Hightail account, you can mandate how Spaces are shared by following the steps below:
After logging in, click on your profile picture icon in the top-right section of the page. 
Once you have clicked on the profile picture icon, a drop down menu will appear with an option to "View Admin Console."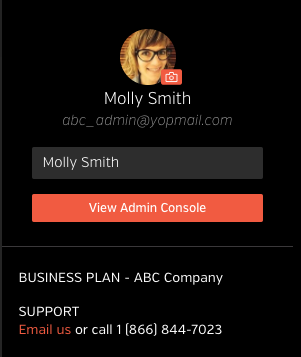 After viewing the Admin Console, click the "Settings" tab.

Once you are in the settings tab, locate the "Space permissions" to edit:

Access Codes Required

Downloads Restricted

Private Spaces Allowed

Guest Commenting Allowed