How can I manage my Space?
Our free LITE and Pro accounts have the ability to create 'public' Spaces where anyone can comment and download on that public Space. You'll find the Space you want to share, click on 'Share' and copy the link to the Space and email or text it to your recipients. See below.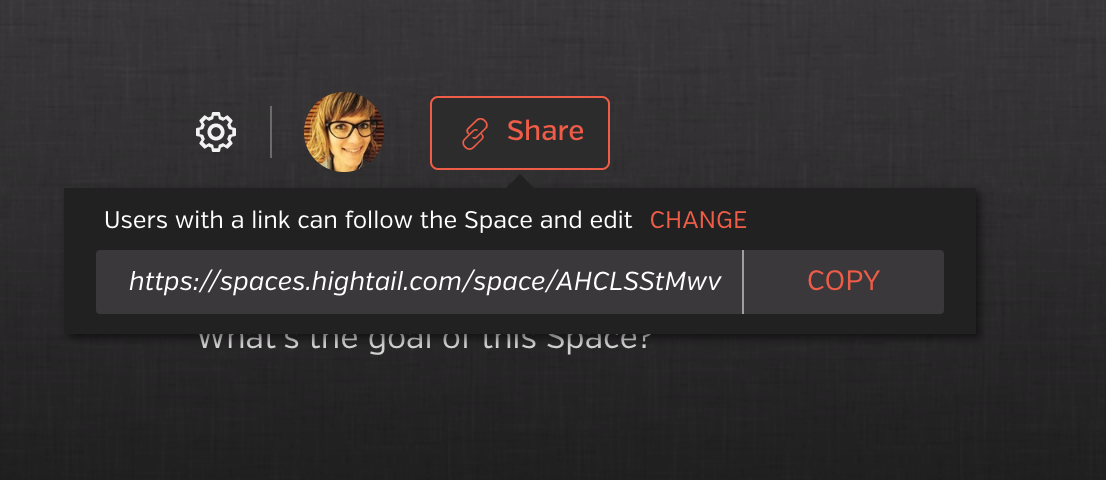 Here are some of the different options you will have with our Teams and Business accounts.
Once a Space is created click on the settings gear in the top left of the space: to access all of your different options.
To make a Space public or private you will first want to click on "Manage Permissions", which will allow you to choose between having Anyone with the linkable to access or ONly Invited people can View.
These Hightail users have the option of setting their Space as either Public or Private.

A Public Space can be shared with and viewed by anyone who has access to your Space's unique URL. If you would like the Space to be Public you will want to select "Anyone with the link." In a Public Space You further choose on what your recipients are able to do with the following options:
Make the Space private so only specific people can access the Space. You will then be in control of the users and their permissions. Under 'Manage Permissions' you'll choose 'Only invited People. Followers have individual permissions.' Once you choose that option you'll see the Space option changes from 'Share' to 'Invite' which then allows you to choose specifically who you want to view the Private Space.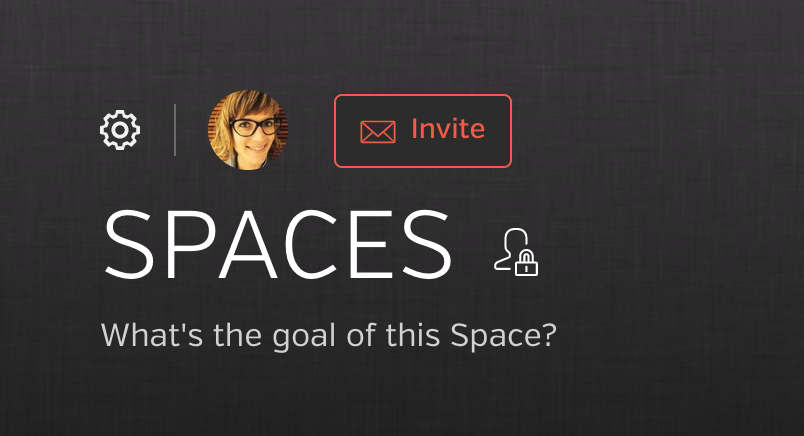 Remove users, if needed.

If a Space is shared with Public access, Space owners will not have the ability to remove users but can add and/or change an access code at any time. This will require all Space followers to have the updated access code information to view the Space.

Add access codes for Spaces. This access code will immediately lock the Space down and only people with the access code can see the Space and its content. You can add an access code from the menu or the lock icon next to the Space name.
Since different projects cause for different people and settings, you can manage your Spaces at any time and update them when needed.