How do I request follow-up?
Use the request follow-up feature to ask someone to specifically resolve a task.  It can be an effective way to ensure your teams are moving projects forward.  
When making a comment, click the Needs Follow-Up button to make your comment actionable or indicate that your feedback needs to be addressed.  You can select from a list of followers or you can @mention a user who is not yet following the Space.  
Once you mark the file as Needs Follow-Up, an email notification will be sent to the person from whom you've requested action.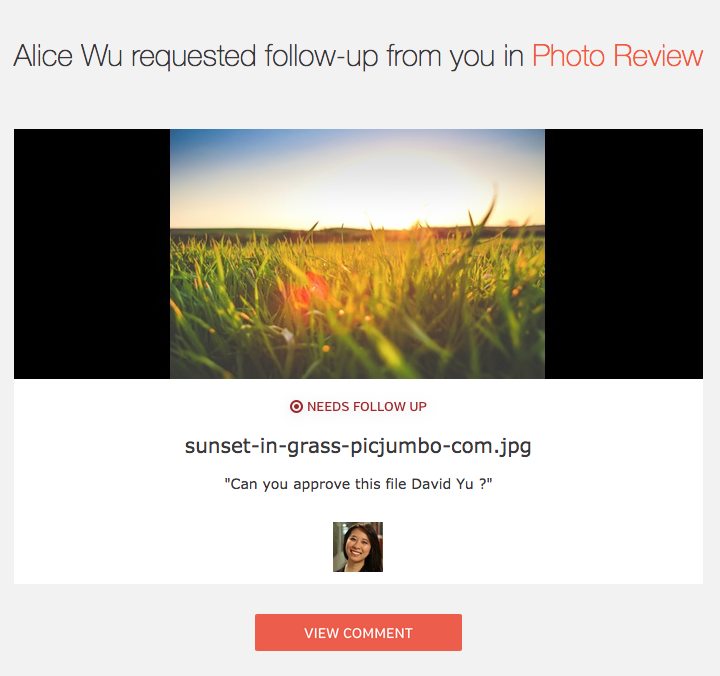 If the follow-up is requested of someone who is already a Spaces user, the request will appear as a TO-DO item in their Activity feed.  
You can resolve the follow up by navigating to the file within the Space either from the email notifier received or from the Activity feed and Mark resolved.  To add more context to your action, you can leave comments and @mention the requestor.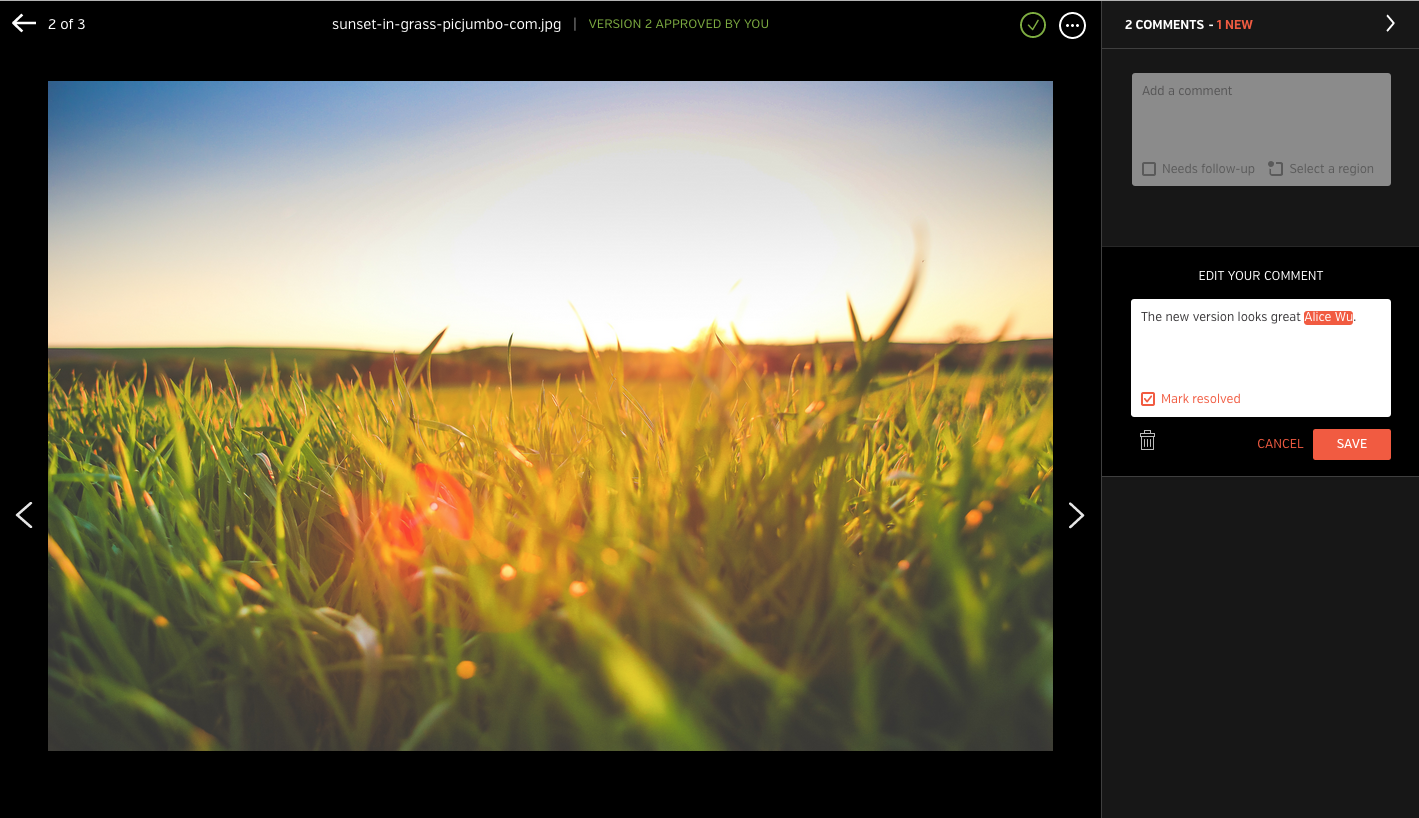 Once the follow-up is resolved, the requestor and any followers will receive an email notification that the follow-up request has been marked resolved.  In addition, the follow-up will be marked as Resolved within the Activity feed of any follower of the Space.  
Time to request a follow-up!