How do I change the credit card on file?
If you want to update the credit card information for your Hightail account, please follow the steps below:
Log into your account at https://spaces.hightail.com/login
Once logged in, click on the Avatar Icon toward the top right of the screen (*If you're having difficulty seeing any avatar icon, please zoom out your browser screen("CTRL" + "-" button). There's a chance that your screen is too zoomed in.)
3. Click "MANAGE" right beside the credit card information.
Then, click on "Billing Details" tab.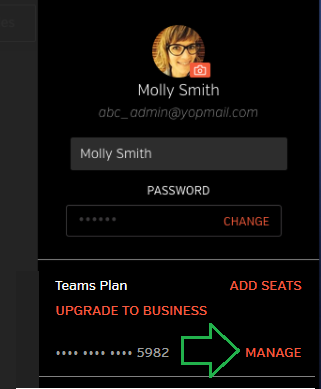 When updating if you don't see your Country on the Country List options, please contact our support. Please visit this link below to submit an email ticket or chat with us live. https://hightail.zendesk.com/hc/en-us