How do I create a Collection?
A Collection is a group of related Spaces. For example, you could create a collection for a client, project or topic. It's a lightweight and flexible way to organize your Spaces.  This can be a helpful way of keeping your Spaces organized as you continue to add more Spaces to your account.  

Let's create your NEW COLLECTION.
1. Click on NEW COLLECTION in the left sidebar.
2. Hover over the Space you'd like to include in your Collection. Click on the circles in the top left corner to select the Spaces.  You can include Spaces from both My Spaces or Spaces I follow.  

3. Verify the number of Spaces selected in the top navigation.

  
4. Once you've selected the Spaces you'd like to include in this Collection, click NEXT.
 
5. Name your Collection and click CREATE COLLECTION.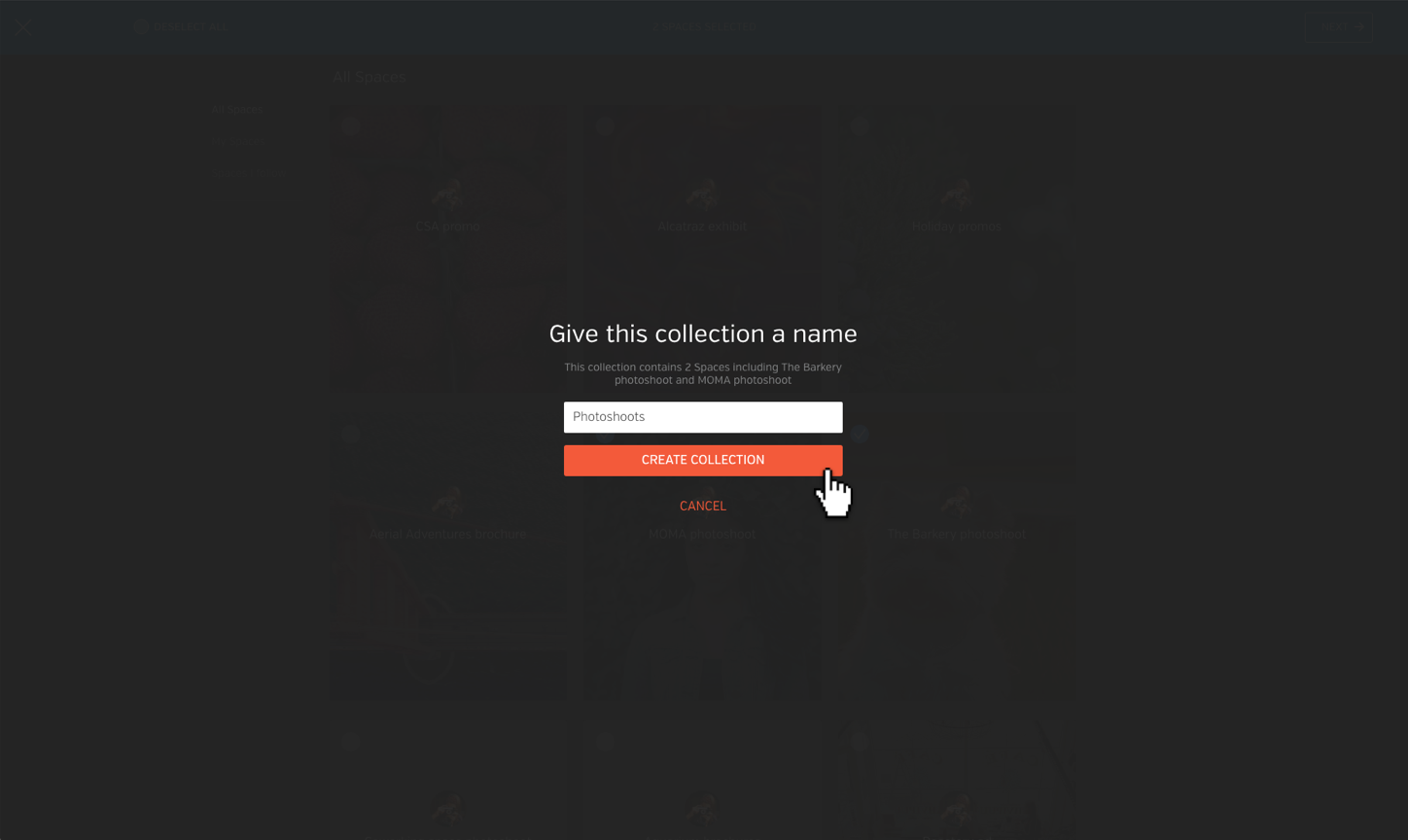 Now you have an organized view of your Spaces.  
To add more Spaces to your Collection, simply navigate to the desired Space click on the menu button and select Add to collection. Select the Collection you would like to add to, you'll receive a confirmation within the application that the Space was added to your Collection.  
If you need to rename or delete your Collection, simply click on the EDIT link. You can also delete your Collection without affecting the integrity of your Space, you are merely removing that Collection from your view.
If you've accidentally added too many Spaces or an incorrect Space, you can easily Remove Spaces from your Collection.