How do I create a Project?
A Project is a group of related Spaces. For example, you could create a Project for a client, a specific project, or topic. It's a lightweight and flexible way to organize your Spaces and share with others on your team This can be a helpful way of keeping your Spaces organized as you continue to add more Spaces to your account. Projects are available for our Business accounts only.

Let's create your NEW PROJECT
1. Click on + Create a Project in the left sidebar or click on Create New in the top right.
2. First you will name your Project, give a goal of the project, and invite members to the project.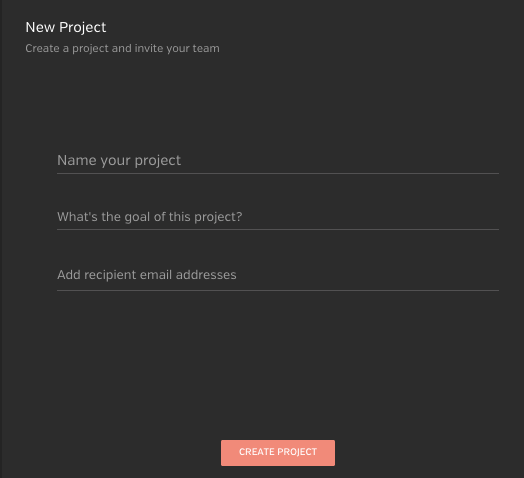 3. You can either create a new Space or select Spaces you'd like to include to the Project.

4. You can manage your Project by clicking on the (...)

5. Your options include the following below: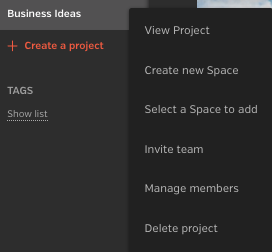 Now you have an organized view of your Spaces.
To add more to your Project, simply click on 'Add a Space' to create a new Space or select an existing Space for the project.
If you need to rename your Project simply click on the Project and you can edit the Project Name easily. You can also delete your Project without affecting the integrity of your Space, you are merely removing that Project from your view.