Hightail Spaces and IE11 - unsupported browser
If using Microsoft Internet Explorer version 11 and accessing Spaces.Hightail.com, you may experience the following message:
You're using an older unsupported browser - Update your browser to start sharing.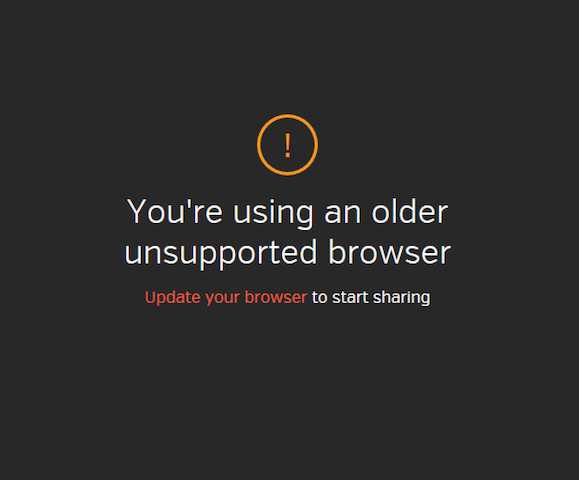 This is caused by IE11 running in compatibility view with spaces.hightail.com, which reverts the browser version to an older, unsupported version of IE.
To resolve this display issue, please turn off compatibility view when going to spaces.hightail.com, and/or remove 'hightail.com' from the list of compatibility view websites.
Get more information regarding Microsoft Compatibility View.
Supported browser types and versions for Spaces.Hightail.com.