What is the Team View in My Hightail?
This is a way for you to view your team's latest activity and To-dos, Follow-ups and Approvals at a glance. To get started, contact your Hightail account administrator at your organization and request permission to create a Team.
This feature is accessible to Admins or Manager's of an organization with our Business accounts.
To Manage a Team, navigate to your My Hightail Tab. Select team view. As an Admin or Manager of your Organization, you can click on Manage Team, and select the members of your team from your entire organization. Arrange the team members in the view according to your preference.
This is an easy way to get a snapshot of your team's progress. Filter your view by To-dos, Follow-ups or Approvals in the left navigation.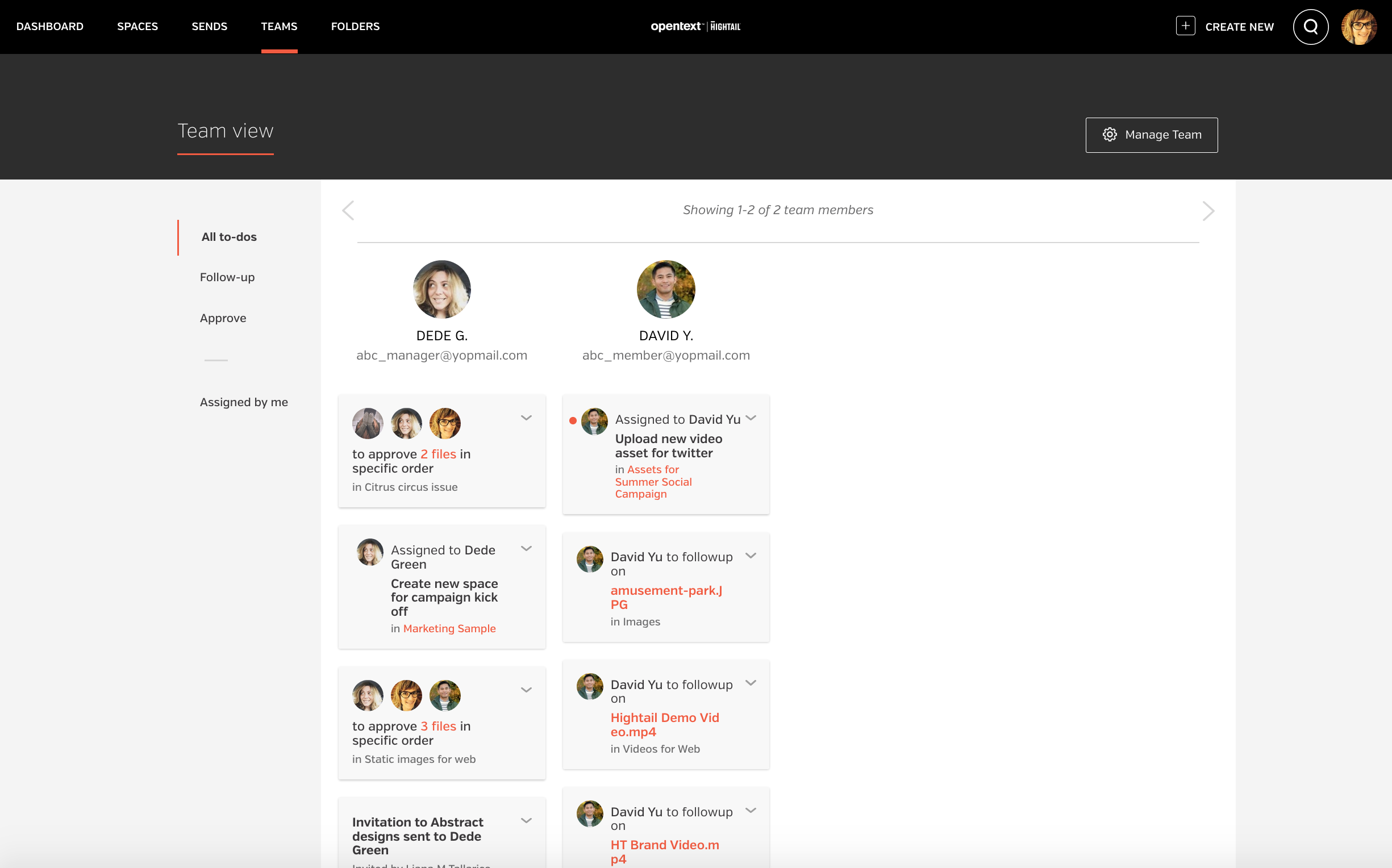 If you have a free LITE or a Pro account and want to inquire about the Business account please contact our sales team @ 866-558-7363 for more information.